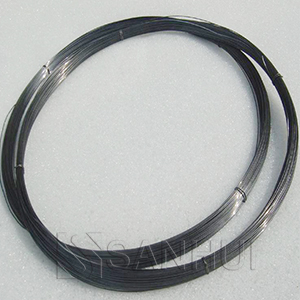 Quick Details
Application: chemical industry
Grade: Ni201
Ni (Min): 99.6%
Powder Or Not: Not Powder
Ultimate Strength (≥ MPa): 400-420
Elongation (≥ %): 28-30
Model Number: N6
nickel
chromium alloy wire
Specifications
nickel chromium alloy wire
Pure Nickel Wire,Nickel 200 wire
Grade:Nickel200 Nickel201
Dia 0.025-6.0mm
ASTM B164-03
nickel chromium alloy wire
As per GB, ASTM standard, we can supply nickel tube, rod, wire and related nickel alloy products with various types.
Type

Delivery condition

dia(mm)

Standard

N2,N4,N6,Ni200,Ni201,N02200,N02201,ERNi-1

M Y

0.5-6.0

GB3120
ASTM
DIN17740
1.Product name nickel wire
2.purity 99.6~99.9%
3.Standard ASTM B164-03
4.Size Φ≥0.5mm
5.application Used for numerous heating element application
6.Strict quality control System: Each link of the production
will be strictly controlled ,ensuring without one un-qualified
product being out from our company.
7. Certification Report: Material Certification SGS
Testing report will be offered.
| | |
| --- | --- |
| Name | nickel chromium alloy wire |
| Material | N2,N4,N6,Nickel 200, Nickel 201 etc. |
| Standard | ASTM B164-03, GB/T3210-82 |
| speicification | dia 0.5-6.0mm x L |
| Advantages | Good mechanical properties , excellent resistance corrosion, withstand in the high -temperature |